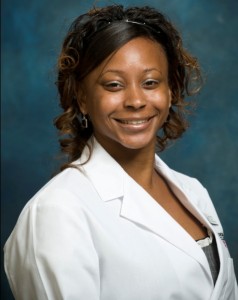 Stephanie Berger is a third year Doctor of Physical Therapy Student at Lynchburg College in Lynchburg, Virginia. She is currently completing a 2 month
clinical rotation
at
Danville Orthopedic & Athletic Rehab
under the instruction of
Kate Albright, PT
.  Prior to pursuing a 
career in physical therapy
, Stephanie worked a a physical therapy technician and shadowed Orthopaedic Center of Central Virginia in Lynchburg. She holds a bachelors degree  in Sports Medicine and Kinesiology  from the University of Virginia in Charlottesville, Virginia. Stephanie is a native of Gretna, Virginia.
Why are you pursuing a career in physical therapy?
I am pursuing a career in physical therapy because I want to make a difference in the lives of individuals recovering from medical conditions. As a child, I received help from several medical professionals. I want to give others the same joy and experience I was given. I have a desire to help others and to give back.
What role does the clinical rotation play in your physical therapy education?
This clinical rotation at DOAR plays a significant role in my  physical therapy education. I plan to seek employment in the outpatient orthopedic setting upon graduating form the physical therapy prgram. This clinical rotation is giving me the opportunity to gain experience in an enivironment that directly correlates with the setting I wish to obtain employment.
 What were you looking for in a clinical instructor and clinical site?
I was looking for a clinical site/instructor that would offer a great learning experience.I feel that mentorship and an open learning environment are crucial for a developing student or new graduate.I also like to be challenged. At the end of the day, I want to know that I can offer the best care for my patients.
What are your goals for your clinical rotation at DOAR?
My goal for my clinical at DOAR is to become more proficient in my examination process in the outpatient orthopedic setting. I am confident in my abilities to provide care, and I feel that repetition and practice can further my abilities. Each patient is different, so I appreciate each new experience.I also enjoy learning to be flexible to what each different patient needs.
Related Content