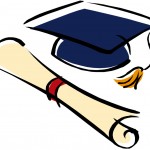 Applications are now being accepted for the inaugural year of the DOAR & Affiliates Scholarship Program.
The purpose of this scholarship is to support post-secondary educational opportunities for qualified students.  The scholarship application will be open on an annual basis.
Eligible candidates must currently enrolled in a post-secondary educational program, and must have a parent, step-parent, or legal guardian currently employed by Danville Orthopedic & Athletic Rehabilitation, Accelerated Care, Martinsville Physical Therapy & Industrial Rehabilitation, or All Care Home Health.  The length of employment must be at least one year at the time of the student application to the scholarship.  Eligible students must be currently enrolled in an educational program.
We are thrilled to offer this scholarship program to the benefit of our wonderful staff and their families!
Learn more about the DOAR & Affiliates Scholarship